HEVN Wall is a wall-mounted compact charging station, equipped with the latest rechargeable technology, including smart communication with GPRS, integrated DC surge and short-circuit protector. HEVN Wall is available in a large number of charging capacities, offering many features, ease to use and install. The high-performance charging station has a robust boddy, guaranteeing high resistance to weather conditions or vandalism.
Specifications
Robust, damage proof boddy
Charging capacity from 3.7 kW to 2x 22 kW
Size 45 cm x 260 cm x 220 cm
Electricity meter to monitor consumption and short-circuit power protector are included in all units
Available with one or two sockets or a 5 to 8 m cable with plug according to vehicle type
Either wall mounted or installed with a mounting rack
Dynamic Load Balancing with Smart Meter Connection
Power surge monitoring
Authorization: Key switch
RFID card
Smartphone application
Certified according to EN61851-42
Easy and intuitive configuration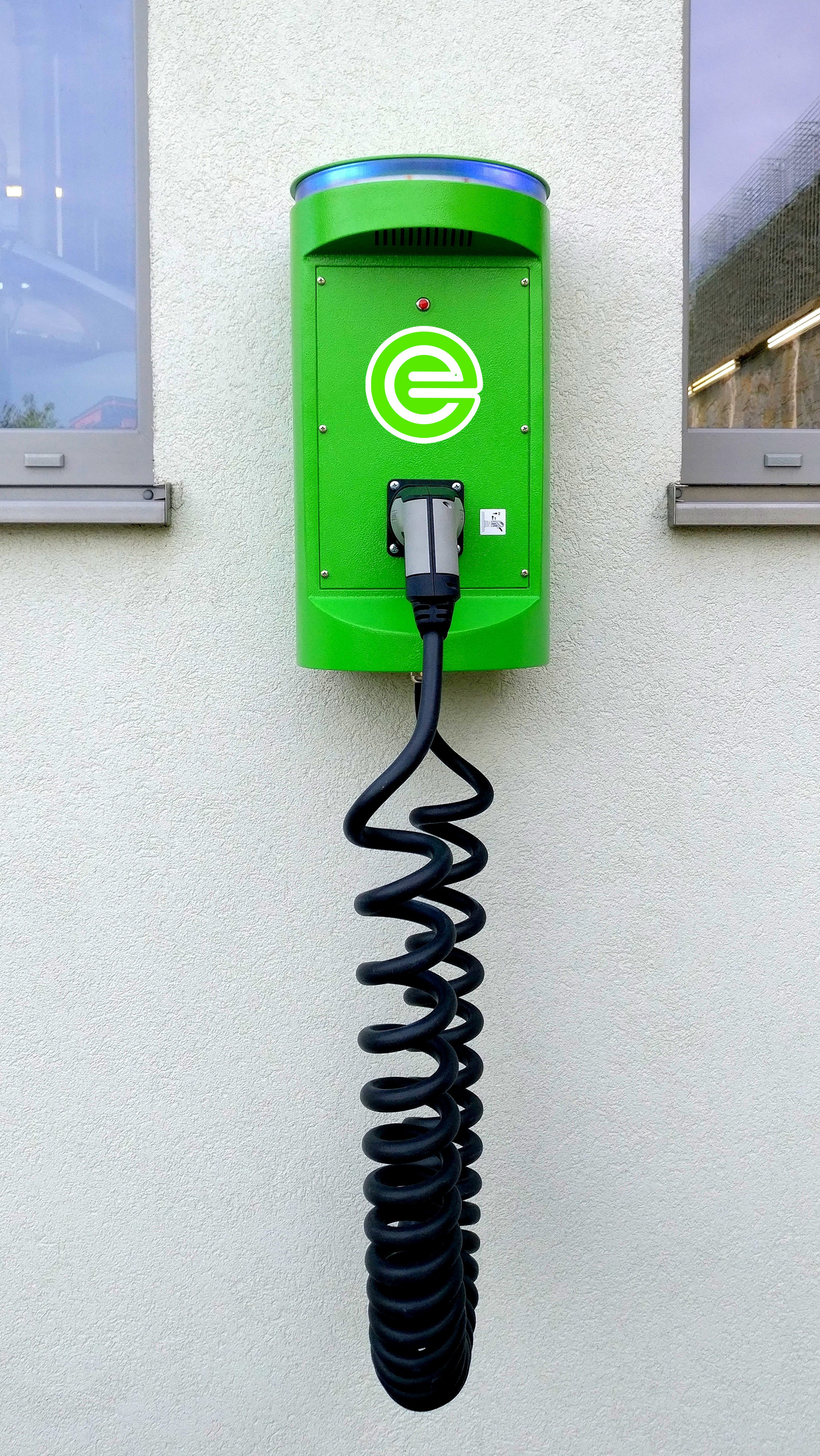 Modern design
HEVN Wall modern design is suitable for any environment. The charging station is made of reinforced material, making the charging unit absolutely robust, resistant to water, dust and vandalism and guarantees durability. You can also have HEVN Wall with your own logo.
High charging capacity with an inexpensive power connection
Thanks to the smart electronics installed in HEVN Wall charging stations, it can distribute the maximum charging capacity with respect to the conditions of the existing power supply. This makes it possible to install and operate the charging stations efficiently by connecting it to the existing power networks without the risk of overloading the installation while charging to high power